Click and Collect
Buy online and collect it here at Windlesham Golf Club. It's as easy as that!
Windlesham Golf Club
Windlesham place an equal importance on providing a first class golfing experience and great apres golf, in the relaxed and elegant clubhouse.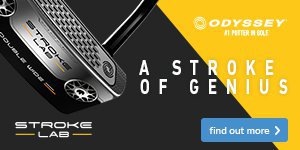 Cut yourself some slack
It makes sense that the closer the ball is to the hole, the more we should 'expect' to get it in. But, when it comes to putting, how much easier is a 5-foot putt than a 10-foot putt and so on?