Lee Mucklow, our Head Professional, runs the Windlesham golf Academy along with his colleagues Richard Bishton & Ben Ross.
The professionals are full time PGA qualified coaches and are all very experienced teaching from tour level to beginners. Whether you're a complete beginner, junior or an experienced golfer our pros will be able to tailor something to your needs.
Academy Membership
Academy Membership at Windlesham gives the beginner the opportunity to go from novice through to full membership.
As a member of the Academy you will be able to enjoy the facilities of the Club whilst learning to play to a level where you feel confident to join as a full member. You will be looked after by our team of PGA professionals who are dedicated to coaching full time and have the experience required to look after your needs. They will make you feel welcome as part of the Academy, building relationships that we hope will last throughout your time at Windlesham for years to come. Each Academy package can be tailored to suit your specific needs, starting off with a package that is more range and lesson orientated through the packages that offer you time on the course with the professional staff as your confidence and skill level increases. As a team we would love to have members of Windlesham who look back at the ay that they started to play golf through the Academy with fond memories.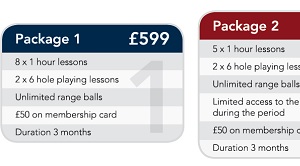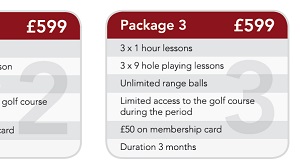 Contact us here for more information or to enquire about one of the above packages.