Members' News
Keep up to date with latest Members' News from Windlesham Golf Club. Read more.......

Hole by Hole Guide
A full Hole by Hole guide of Windlesham Golf Club. Read more.......

Visitors and Guests Information
The latest Visitors and Guests Information at Windlesham Golf Club. Read more.......

Book a Golf Lesson
To book your next Golf Lesson with one of our Team. Read more.......

Golf and Social Events
Keep up to date with the latest Golf and Social Events. Read more.......
Mizuno T20 Wedges
view other products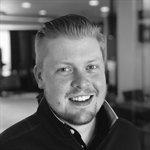 These gorgeous wedges certainly don't let you down when it comes to performance and feel around the greeens, which should be your key priority when considering new wedges.
The T20 has been Grain Flow Forged from 1025E mild carbon steel to create a truly exemplary feel around the greens. That's not all though as Hydroflow Micro Grooves are vertically etched to help reduce moisture and maintain spin even in damp conditions.
Key features and benefits include:

Each T20 has been spin-weighted with weight discreetly placed for optimum feel
Hydroflow Micro Grooves maintain spin in damp conditions
Forged from 1025E mild carbon steel with boron infusion for groove durability
Precise CNC-milled grooves for consistent levels of spin
Classic teardrop profile on lower lofts and more rounded shape on higher lofts
Three finishes available - Satin Chrome, Blue ION and RAW ready to rust
Available from 46 to 60 degrees

With plenty of options available, come and see us for a wedge fitting and we'll make sure you walk away with the perfect make-up for your game.